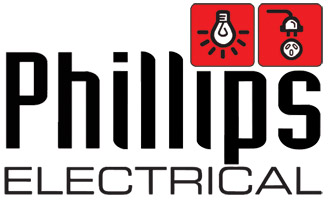 Phillips Electrical Free to Air TV Services

Phillips Electrical has all your Free to Air TV requirements covered. Whether you need a whole viewing solution from decoders and UHF TV aerials to Satellite Dishes and LNB components. We have experienced electrical technicians to install anew, realign the aerial or dish for optimal reception or upgrade the number of TV cables for whole house viewing options.
Call us now on freephone 0800 82 0030 or (06) 348 0506
We specialise in:

Full Free-to-View Installation Packages
Full installation includes;
• Decoder
• UHF Arial / Satellite Dish (depending on where you are and signal strength)
• Installation
• Multiple room hook-up, if required
UHF Aerial Installations
We can supply you with a quality UHF Aerial, or install one you have purchased.
Professional UHF Aerial installation from our experienced Master Electricians.
We have all the latest signal finding and testing equipment and can advise on the whether the cabling you have will provide you with the best signal.
Satellite Dish Installations
With state of the art satellite signal finding equipment, special deals on satellite dishes and highly experienced and professional technicians, we have it all for the perfect set-up.
Reception Cable Upgrades
Improve your digital TV viewing by making sure your signal isn't being degraded in the cables.
We can test the signal is travelling down the cables without being lost on the way.
Professionally done by our experienced Master Electricians, with no loose cables to trip over
UHF Aerial Realignments
Make sure your signal is strongest by periodically realigning your UHF Aerial for maximum viewing pleasure.
Aerials can get out of alignment in wind, it's a good idea to get your signal checked periodically, or if you know something isn't right.
We have the latest signal finding and testing equipment, secure fastenings & cable connectors for maximum strength of signal & installation.
Satellite Dish Realignments
Satellite Dishes catch the wind as well as the satellite signal; make sure your satellite dish is picking up the best digital signal possible.
If you've ever tried, it's really hard to pin-point a satellite in space, but with the right equipment we'll have you seeing things crystal clear.
LNB Replacements
A LNB (Low-Noise Block downconverter) is the receiving device on your satellite dish.
Like all electronic equipment, they get degraded over time & damaged by the elements.
If your reception is dodgy, you may need your LNB replaced.
Let our professional electricians advise you on your options.
Multiple Room TV Installations
Want to watch TV in another room, or watch a different channel than your children?
We can advise on the best solution to fit your personal requirements.
With a world of experience in multiple room TV installations and out of sight cable running.
We'll see you see right – See what you want to see, where you want to see it!
Freephone : 0800 82 00 30