Latest News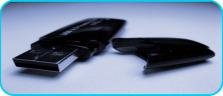 Who are we?
FreeViewWanganui.co.nz is proud to offer Wanganui homes and business the experienced and professional services from Phillips Electrical for all your Free-to-View digital TV needs.

We offer;
• Full Free-to-View digital TV Installation Packages
(Decoder, Cabling, Aerial/Satellite Dish, Set-up)
• Professional Satellite Dish Installations
• Professional Terrestrial UHF Aerial Installations
• TV Reception Cable Upgrades
• Multi-Room Digital TV Installations
• LNB Replacements
• Satellite Dish Realignments
• UHF Aerial Realignments

Contact Us
Contact us online at -

info@freeviewwanganui.co.nz

or contact Phillips Electrical at -
P: 0800 82 00 30 or (06) 348 4506
161 London Street
Wanganui

Phillips Electrical,

Proudly serving Wanganui for over 20 Years.
They are always pleased to offer their experienced, professional advice.